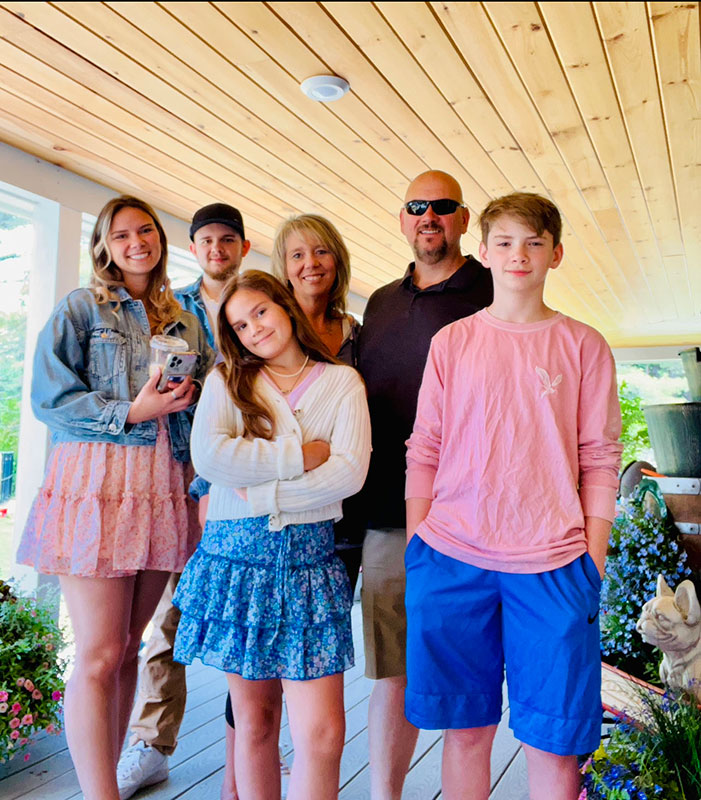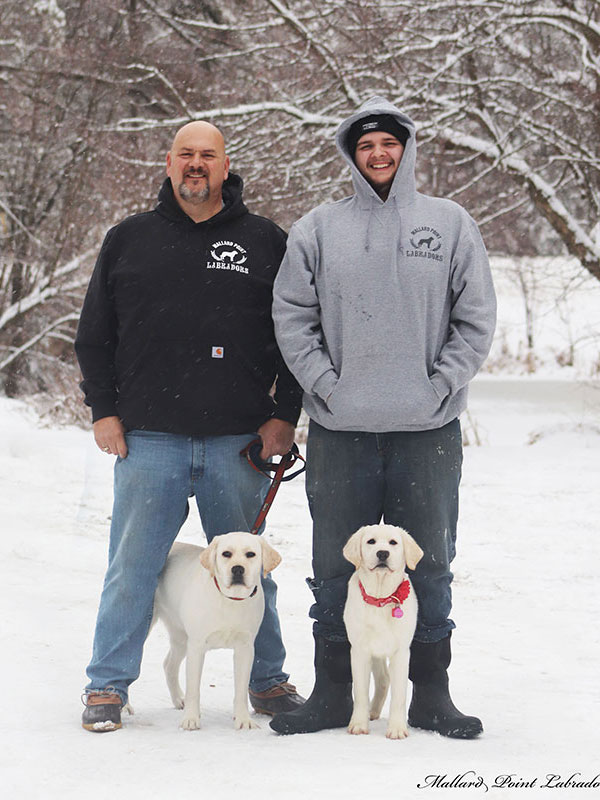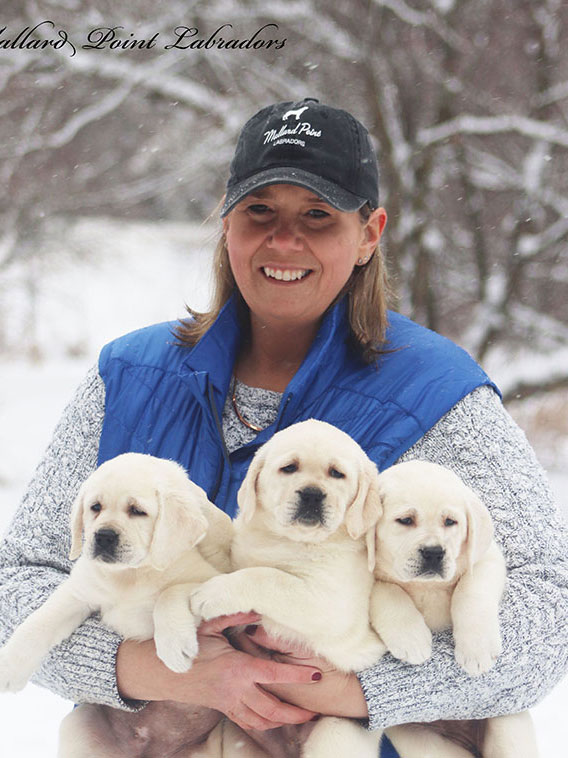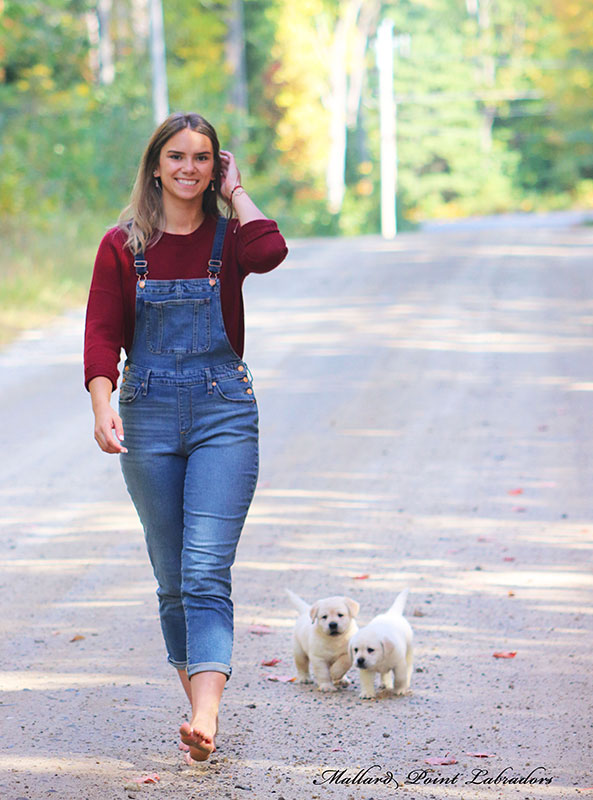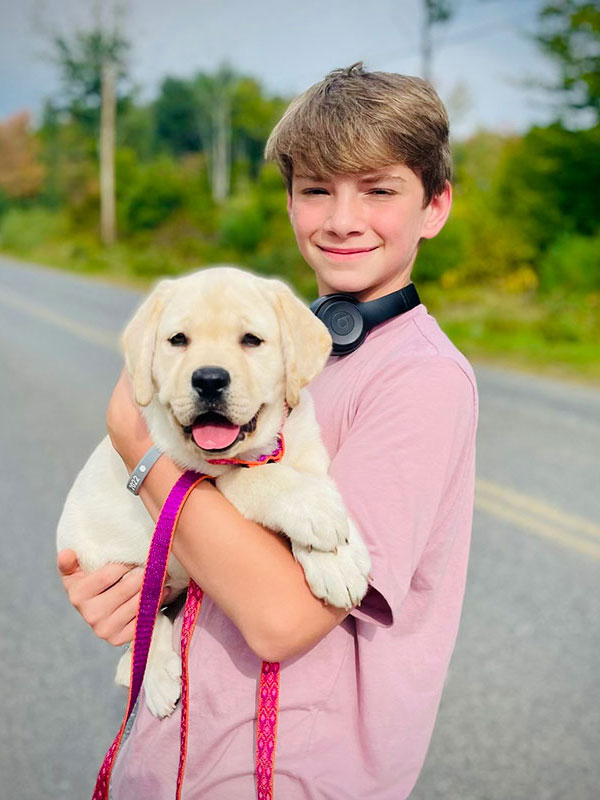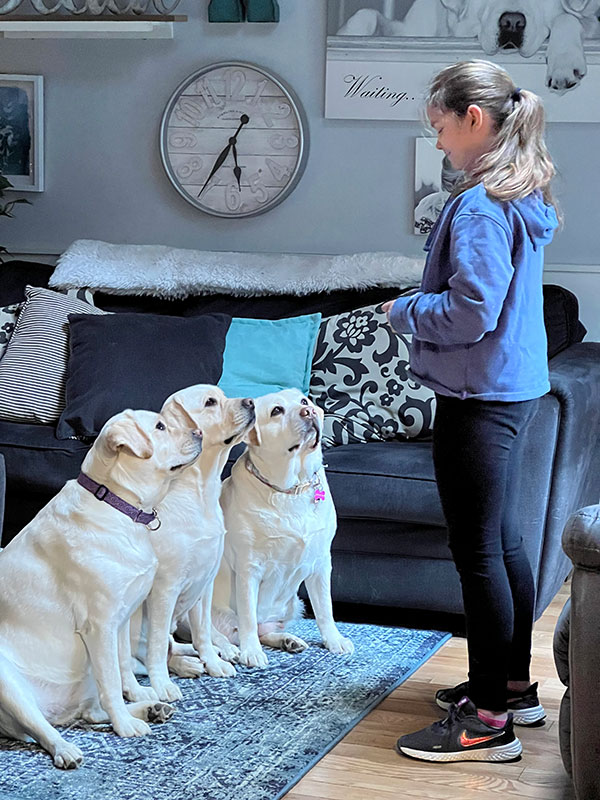 We are the Rankins family and home of Mallard Point Kennels. My name is Sherrye and my husband is John. We have five children, Casey, Luke, Emma, Kolton and Hadley-Sophia and now 2 granddaughters and a daughter-in-law to add to the mix!
Our first Labrador, Abby, inspired our idea as she was a wonderful family companion. I was amazed by her intelligence and her enthusiasm for life. She had such unconditional love to give and was always wagging her tail. Our love for Abby and the Labrador breed initiated our first litter of Labrador puppies. Three years later we bought Razz our yellow stud dog. My husband decided he wanted to have not only a family companion but a hunting buddy. I began work that same year at the Veterinary Clinic in Brunswick, Maine in 1998 as a Veterinary Technician. Several years have passed and I am pleased to say I still work at the clinic to this day and find it very fulfilling. Some of my responsibilities are prepping and anesthetizing animals for surgery, monitoring them during surgery, taking x-rays, drawing blood, running various tests, sending out tests to the lab as well as assisting in surgery. I enjoy my job and the staff that I work with very much!
Aside from John having a full time job he also works serving as a animal control officer for our town.
Our children love to play with our dogs/puppies which helps us a great deal in socializing all of our puppies.
We are proud of the dogs we have produced and are happy to hear how much other families are enjoying them, as you will read in our testimonials.
Our goal and intentions are to provide other families with a loving, healthy, sound puppy with a great temperament to share their lives with. My husband John is an active hunter with the Labs and although they have hunting capability they are also great family companions.
Thank you for visiting Mallard Point Kennels.